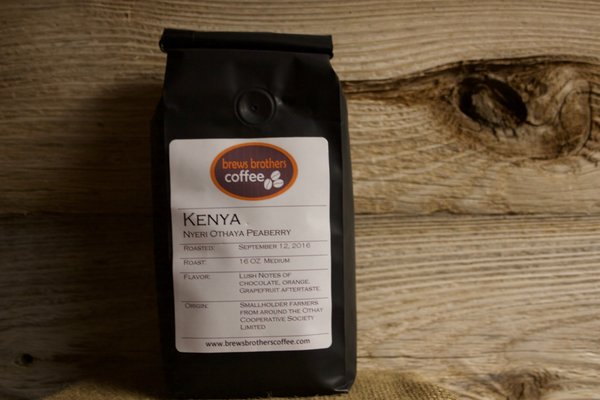 KENYA Nyeri Othaya
KENYA Nyeri Othaya PEABERRY

ROAST: Med
COFFE TASTING NOTES:

This bean has lush notes of chocolate, orange and a bit of a grapefruit finish.
ABOUT THE GROWER:
Kenya Nyeri Othaya Peaberry coffee is sourced from family owned farms organized around the Othaya Farmers Co-operative Society Limited (FCS), in Nyeri County, Kenya, on the eastern slopes of Aberdares mountain ranges. Othaya FCS was established in 1956, has 19 factories (wet mills), and more than 14,000 members. Each factory processes coffee from farmers who generally have half acre plots averaging 250 coffee trees. Othaya FCS also has its own dry mill operation in Gatuyaini.
Reviews